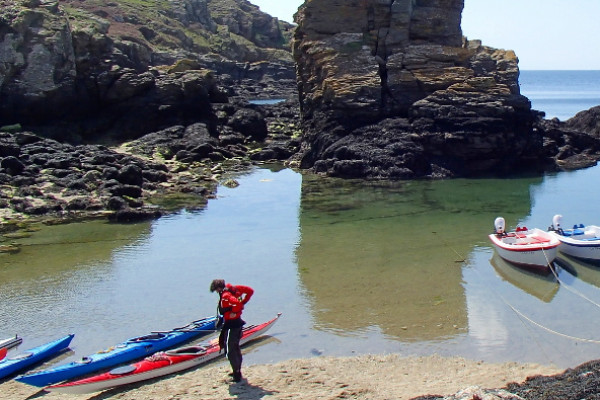 Previous sea kayaking experience, ability to roll helps but not essential, desire to get experience in the wind, tides, waves and surf. Experience equivalent to or completion of the British Canoeing Coastal Sea Kayak Award
British Canoeing Performance Coach (Advanced Water)
Great Location
Top Equipment
Further information
We're offering two courses in the Sea Kayaking paradise of Brittany. Famous for its beautiful granite landscapes, interesting tides and surf, Brittany has everything you'd ever want to develop as a Sea Kayaker. As with all our trips at this level we aim to increase your confidence and skills in planning and paddling in tidal waters, whilst also developing practice paddling and rescue skills in practice. On the advanced course, we look at paddling in tide races, planning longer journeys, crossings and Surf.We also work towards the new British Canoeing Coastal Sea or Advanced Kayak Award (the personal skills part of the old 4 & 5 star awards) training skills in swell, tide, surf and wind. The award once the appropriate standard has been achieved. All this on top of all this, we promise a great break away combining the best paddling, fun social week with a good dose of humour with your "Swiss German speaking" British Coach & Guide.
Dependent on weather and sea condition we use a variety or locations along this fantastic coastline with options for shelter and exposure on the Atlantic West coast.
0 Reviews
Unfortunately there are no reviews available. Be the first to review Bretagne: Level 3.