Fribourg, Lake Gruyère Weekend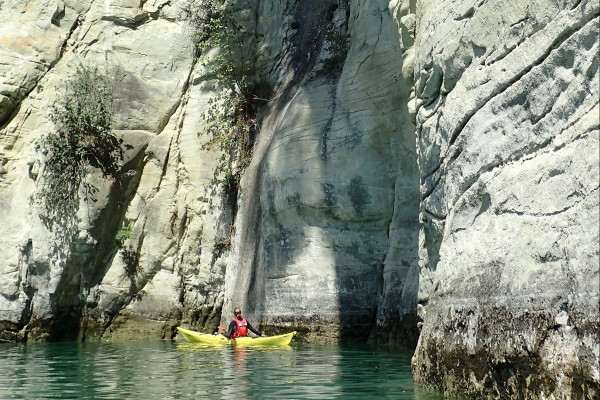 In Fribourg we visit Lake Gruyère where we spend two days paddling this beautiful natural paradise. Lake Gruyère is known for its serene nature and stunning mountain scenery. We also visit the peaceful Île d'Ogoz island in the middle of the lake and explore the several vestiges of former times, including castle ruins and a chapel.
small group of maximum 6 participants
stunning mountain scenery
photograph package included
Further information
Our Improver Weekends are aimed at paddlers who have tried it before and who want to explore some of the most beautiful corners of Switzerland whilst further developing your skills.On our Improver Weekend trips we paddle around 15 km per day for 2 days. We start the weekend on Saturday morning but often meet up already on Friday evening for a drink or dinner as most of us tend to stay at the campsite or nearby.