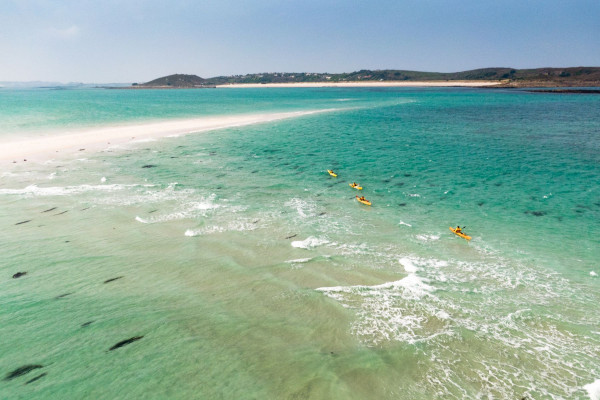 The Intermediate trip is aimed at paddlers with some experience on the sea who want to explore this wonderful group of Islands. From our base on St Marys we are a short distance from all the main islands and can experience Sea Kayaking at its best with stunning beaches, islands and wildlife.
British Canoeing Performance Coach (Advanced Water)
Great Location
Top Equipment
Further information
Comprising 45 Islands, the Isles of Scilly are located around 50km from the Cornish mainland at the most South Westerly point of the British Isles. The archipelago offer a paradise for Kayakers with white sandy beaches, crystal clear water, islands to explore and swell and tide to play in. As with our Cornwall Sea and Surf trip, all this is on top of a good dose of British Culture with cosy pubs, the finest British food (don't laugh) and of course good old British humour with your "Swiss German speaking" English Coach & Guide. For more information on the Islands check out the Isles of Scilly tourism site.
0 Reviews
Unfortunately there are no reviews available. Be the first to review Isles of Scilly Level 2.