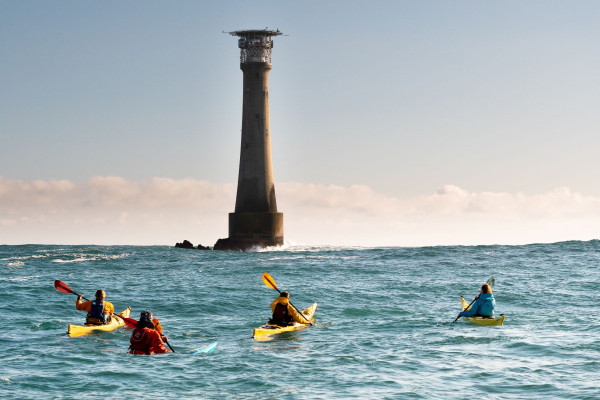 Dependent on weather and sea condition we use a variety or locations from our base on St Marys. During the Advanced week we would hope to explore the Western and Northern Isles, where the Atlantic first meets Britain. If conditions allow we would also attempt to paddle to the famous lighthouse of Bishops Rock.
British Canoeing Performance Coach (Advanced Water)
Great Location
Top Equipment
Further information
The advanced trip has a smaller ratio and aims to get out on more demanding trips around the Islands where tide, swell and wind would be encountered. Journeys would typically be longer and more exposed, enabling us to really explore the most dramatic parts of the Islands.Comprising 45 Islands, the Isles of Scilly are located around 50km from the Cornish mainland at the most South Westerly point of the British Isles. The archipelago offer a paradise for Kayakers with white sandy beaches, crystal clear water, islands to explore and surf and tide to play in. As with our Cornwall Sea and Surf trip, all this is on top of a good dose of British Culture with cosy pubs, the finest British food (don't laugh) and of course good old British humour with your "Swiss German speaking" English Coach & Guide. For more information on the Islands check out the Isles of Scilly tourism site.
0 Reviews
Unfortunately there are no reviews available. Be the first to review Isles of Scilly Level 3.