Lake Zürich Kayak Taster Event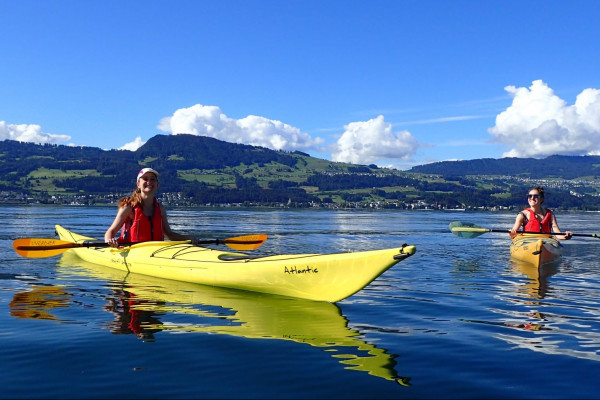 We are organizing a kayak taster day on the lake Zürich - Uerikon. Anyone interested in this wonderful sport is warmly welcome; no matter if you have never done it before or are an experienced paddler wanting to test out some new craft.
Top Equipment
Experienced Guides on-site
unforgettable experience
Further information
Our aim is to try and create a network of people in Switzerland who can get out paddling together and enjoy the beautiful Swiss lakes from this unique perspective. Paddlesports are a great sport for everyone offering so many challenges and disciplines to explore. We'd like to invite everyone to come and visit us on lake Zurich and see what we have to offer. It's a great change to try our top-quality sea kayaks and meet fellow paddlers.We will run 1 hour taster sessions during the day between 9am and 4pm. There is plenty of beach and lawn area to relax and swim and make new friends before and after your session on the water. We have a protection concept due to the covid-19, you can read it here. Following the regulations is very important for everyone's health and safety and also for us to be able to run as a business. For this event it is important that we keep 2 metres distance from each other at all times, Hightide will provide disinfectanct and make sure the kit you get for your use is clean and disinfected. Maximum group size (on the water) is 6.