Guide Training - Paddlesport Leader (2 days)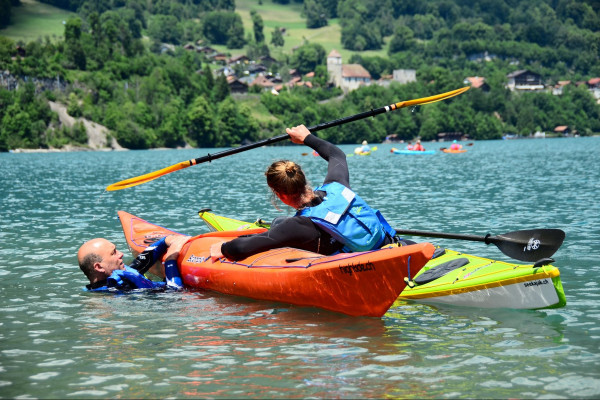 The Paddlesport Leader Award is a two day course aimed at paddlers taking on formal leadership responsibilities in benign, sheltered water environments and aims to support leaders to run safe, quality, enjoyable trips based on their group's needs and aspirations.
BC Performance Coach & Advanced Sea Kayak Coach (BCU 5 Star)
small group ratios
top quality equipment including neoprenes and jackets if needed
Further information
The award allows you to lead groups of mixed craft from the boat that you've been assessed in and those in which you hold a British Canoeing Discipline Specific Award such as the open Canoe Award, Touring, Award, Sea Kayak Award or SUP Award.
As a Paddlesport Leader you can operate in winds of up to Bft 3 (Offshore Bft 2), tidal areas of up to 0.5knots, and slow moving rivers where it's possible to paddle upstream and in areas where it's possible to get out every 200m.
During the course, candidates will be trained in leadership and group management skills, and further developed in rescue skills in typical scenarios that could affect your group. For further personal skills training before the course, we recommend attending the Touring Awards and for multi craft rescue training we recommend attending the British Canoeing Foundation Safety & Rescue Training (FSRT)